As many of you know, I am very active on the Adobe Acrobat User Community (http://www.acrobatusers.com). Oftentimes it's necessary to actually see a PDF file in order to help somebody with a problem. There is no file sharing mechanism built into AcrobatUsers, which means that in order to share a file, it is necessary to use some other sharing service. One such option is Adobe's own Document Cloud. The following shows how to upload a document to the Document Cloud, and to share it.
When you sign up for your Adobe ID, you get a Document Cloud account that comes with storage space. If you have a subscription to Acrobat DC, you get 20GB of storage, with a free account that is not connected to an Acrobat DC subscription, you get 5GB. This means you have 5GB of storage space available without paying a dime to Adobe.
To share a file, log into the Document Cloud at http://cloud.acrobat.com (1):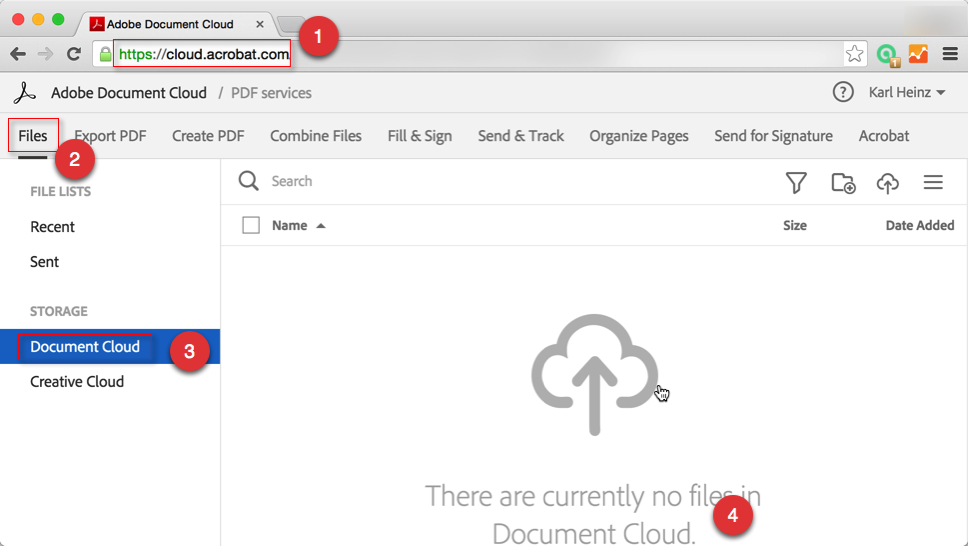 Once logged in, go to the "File" tab (2) and switch to the "Document Cloud" category (3). You can now upload a file (4) by e.g. dragging and dropping the file into the upload area.
Once a file is uploaded, select that file (1):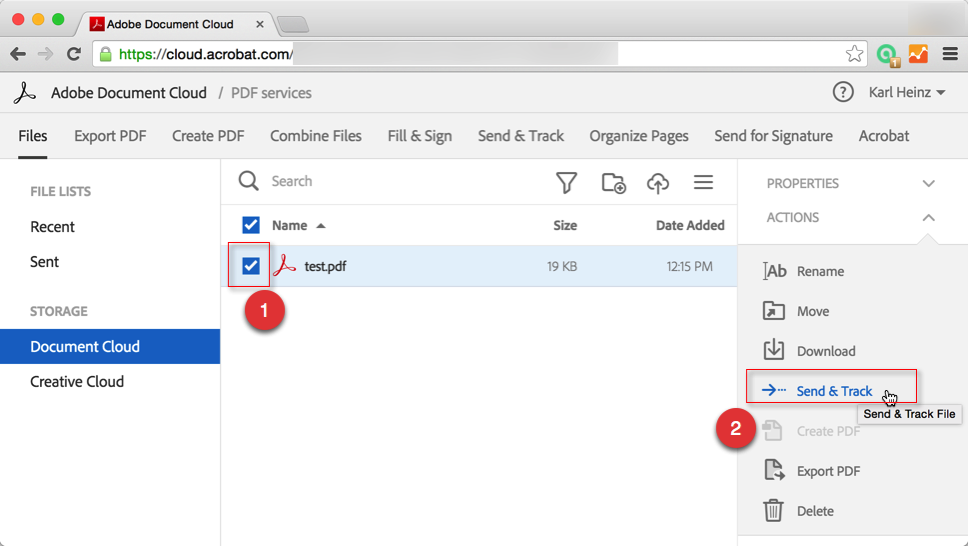 This will enable a panel on the right side that has (after scrolling a bit) the option to "Send & Track" (2). Sharing in the Document Cloud environment is called to send a file.
After selecting to send a file, you get the option to either share it via an anonymous link (with very limited tracking capabilities), or to send a personalized invitation with more detailed tracking. For now – because we want to share the link publicly – we select the anonymous link (1) and then click on the "Send" button (2).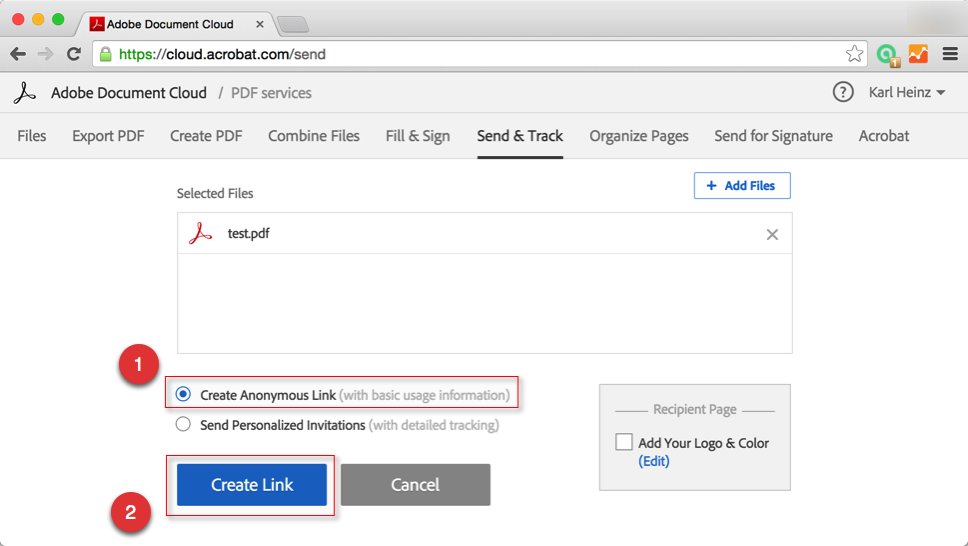 This will bring up a popup dialog with the link that allows people to access the file we just uploaded: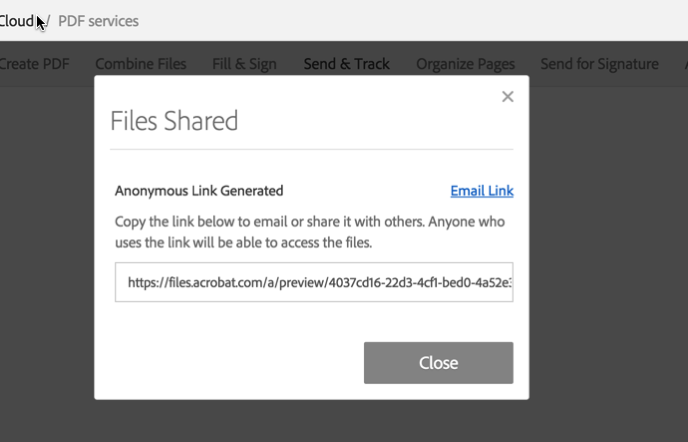 If you want to share a document with an individual or a small group of people, select to send via the "Personalized Invitation", but that requires a subscription – the cheapest one would be the "Send & Track" subscription for currently $19.99/year.