Up until recently, there were two ways to save a document on Acrobat.com:
The old "Workspaces" section
The new "Files" section
Adobe announced a while ago that the "Workspaces" service will be discontinued on Jan 6th 2015. Write access to this section of Acrobat.com is no longer available (at least it's no longer working for me, even though the "Upload" button is still available).
In order to not risk losing your files, download them before January 6, 2015. To make this simple, Adobe put a huge button on the site that is hard to miss. Just click on the button, and the website will create an archive of all your files, and will send and email notification once this archive is available for download: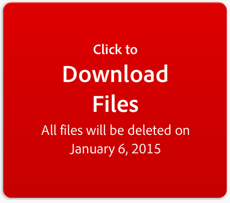 If you do receive an error document during the export, take a look at this Adobe document, which explains how to deal with such errors: https://forums.adobe.com/docs/DOC-4527 – this link will also be in the email notification you receive after your files are ready to download.