One of my favorite PDF related tools is PDFtk. Some time ago I complained that it was no longer supported, but it seems that development has picked up again, and you can now find a brand new version – one that even comes with an installer for Mac OS X Mountain Lion. At least that's what the section heading on the PDFtk page led me to believe. However, after digging a little bit deeper, I noticed that there is only one installer for Mac OS X 10.6, 10.7 and 10.8. That's the reason why you may end up with the following error message when you try to install the package on Mountain Lion: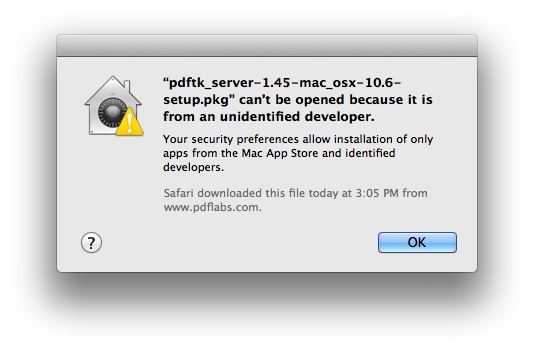 There is only an "OK" button, which closes the dialog and stops the installer.
No need to give you at this point: The reason for the error message is Gatekeeper, a new feature in Mountain Lion that limits what kind of applications can be installed without user interaction on your computer.  When configured this way, it will not allow programs that do not come from trusted sources to run. The sources that are trusted are the Mac App Store, and application that were signed with a certificate that does identify a specific developer. The key to this is in the System Preferences – bring up the System Preferences dialog and select "Security & Privacy".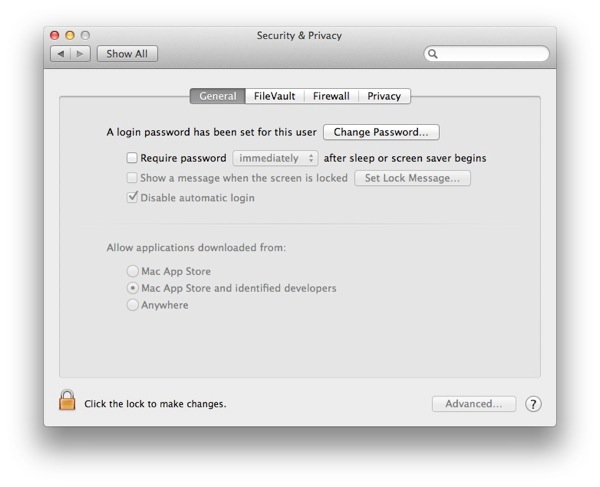 You could modify these settings temporarily, and then return to these fairly save settings, but there is an easier way around the problem:
Find the PDFtk installer that you've download earlier in Finder and control-click or right-click on it.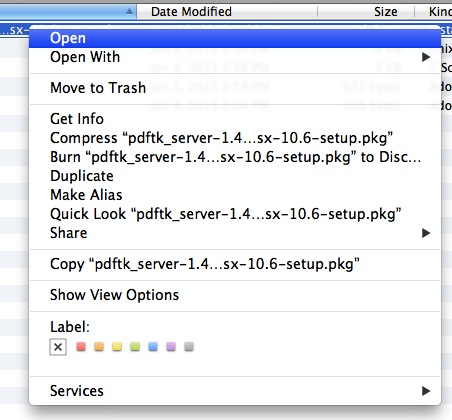 Then pick the "Open" option from the menu. This will bring up a slightly different error dialog: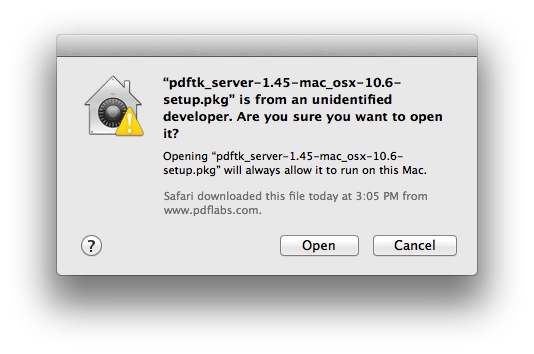 There is now an "Open" button in addition to the button that closes the dialog. The message on the dialog also indicates that once we do use the "Open" button, this application will always run on this Mac, and will therefore no longer display the first error message. For a program installer that is probably not such a big deal – once the software is installed, we do no longer need to run it – but if you ever run into this error with software that is actually installed in your Applications folder, this is the way to make it run every time you double-click it.
So, just click on "Open" and let the installer do it's job. After that, you can run PDFtk in a terminal by just typing "pdftk" or "/usr/local/bin/pdftk" if your search path is not set up to include /usr/local/bin.